The Goal isn't more money. The Goal is living the life on your terms.
Comprehensive financial plan will show you how to restructure your finances. It will suggest strategies on optimising budget, managing debt, achieving your goals, reworking your investments, life insurance and other insurance requirements, which if you implement will take the tension out of your life.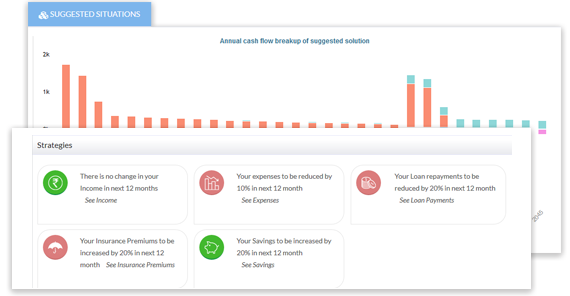 ---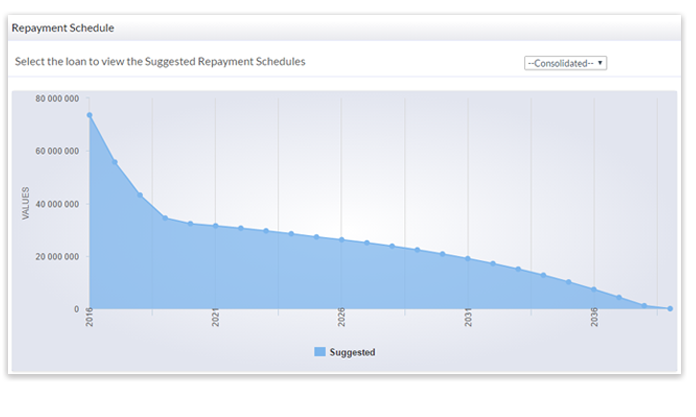 The plan will have recommendation on improving the income, postponing retirement and reducing expenses where it is required.
---
The plan will suggest one or more strategies such as allocating existing assets and life insurance policies towards the goal, suggesting a portion of the goal to be funded by loan, suggesting the required savings without compromising the cash flow and many more. It will suggest the strategies which suits you the best.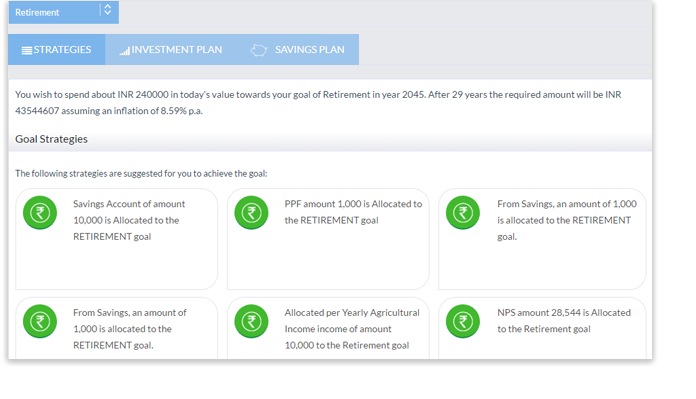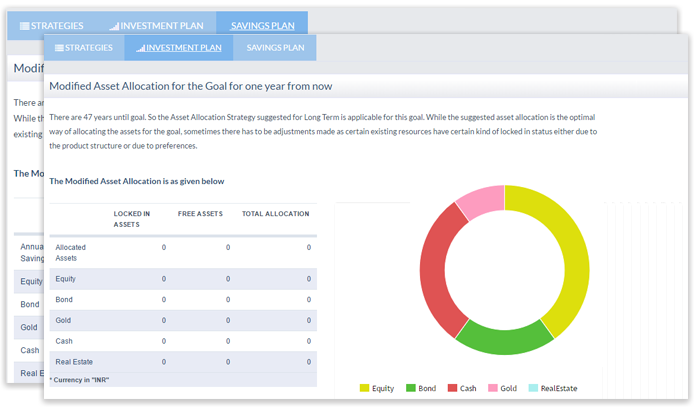 Investment Portfolio and Savings plan for each goal is separately provided which will help to track its achievement separately. You will also get to see consolidate Portfolio and suggestions to stabilize your portfolio. The portfolios are constructed using funds, stocks, bonds and bank deposits selected on the basis of our proprietary research methods.
---
The Life Insurance need is identified on the basis of "Capital Liquidity Need Analysis" method. It considers the outstanding liabilities, present values of the goals, present value of the living expenses to be met by the survivors, existing investment assets and existing life insurance cover to arrive at the actual need.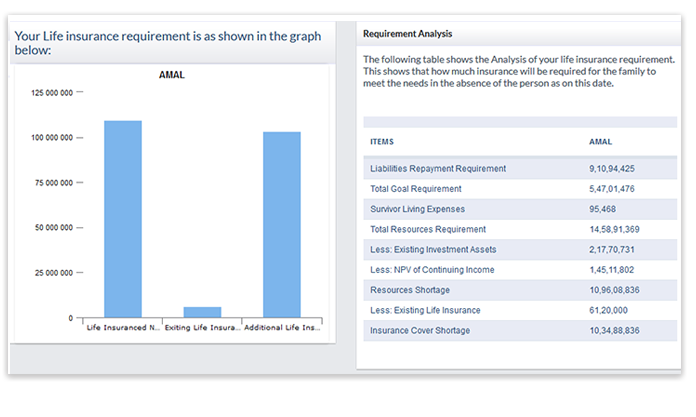 ---